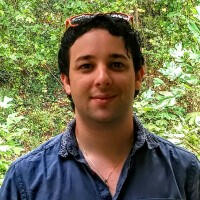 Adam Marx
The Zero to One Networker
I Turn Executive Leaders & Teams Into Powerhouse-Networkers.
Building Networks
Amplifying Relationships
Consulting
I have over a decade of building relationships & networks in numerous industries (music, tech, film, politics, journalism, etc.).

Superpower & Expertise

I specialize in working with executive leaders & corporate teams to develop the strategies to put them in the room with their target audience (whether that's an investor, journalist, potential partner, customer, or other).

I partner with entrepreneurs and sales teams as an advisor & mentor to supercharge their networking & outreach strategy by helping them lay the correct foundation for relationship growth, see around corners, avoid expensive mistakes, & cultivate engaged communities. I provide advice on the most effective & efficient way to craft long-term relationships & grow top-line revenue.

My area of expertise is in highly magnetic relationships -- teaching leaders & teams how to differentiate between sales & networking to cultivate the dialogues that turn into huge transactional opportunities.

Experience & References

These same tactics have landed me published pieces in the startup tech press (Crunchbase News, Startup Grind, Mattermark, Knowtechie) as well as the music press (republished in Hypebot, Cuepoint, & press access at Warped Tour).

In 2020, my networking strategies led to co-captaining the tech-track for TechStars Atlanta's inaugural Startup Week.

Currently, I act as an advisor for the Atlanta Tech Village -- the 4th HIGHEST concentration of B2B SaaS startups in the nation, guiding founders through developing their own personal brands & networks. I am also a startup mentor for Panoramic Ventures in Atlanta, GA.

I bring that expertise & understanding to a select number of growth & brand-focused leaders & corporate teams.

If you're interested in working together, submit an inquiry and I'll get back to you within 48 hours.

I offer:

Single, highly-focused individual sessions ($250/hour)Zero-to-One networking cultivation crash course (12 1-hour sessions -- option to spread over three (3) months -- $3,500 per course)90-day high-intensity deep-dive package (15 1-hour sessions/per month -- please note that the deep-dive package cost is $3,000 per month)
More detailed explanations of the options offered are availabe in the "FAQ" section.
Brands I've Worked With
About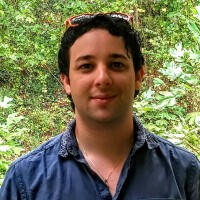 Hey, I'm Adam Marx -- the Zero to One Networker.

I'm an advisor, consultant, writer, speaker, & entrepreneur.

I teach executive leaders & teams to become networking-powerhouses.

Over the last decade, I've honed my networking & relationship-building tactics to gain access to some of the most sought-after investors, founders, journalists, & influencers.

I've used concepts like:

"Secondary Networking"Identifying "Side-Entrances"Niches & VerticalsBuilding Social Credit"Lurking with Purpose"
That's how I've built numerous networks across numerous industries. That's what I'm going to teach you.

I'm currently an advisor at the Atlanta Tech Village (Calendly, SalesLoft, Rigor, others) specializing in teaching founders how to cultivate networks & relationships.

I've run tracks for TechStars Atlanta and been published in Crunchbase News, Mattermark, Startup Grind, & others.

I'll teach you the skills & secrets that led to all those opportunities by helping you develop the tactics that can put you in any room & cultivate any relationship.

You'll know me by my trademark orange sunglasses.

Outside owork, you can find me traveling, at local art shows, and at a great concert!

Life is relationships — let's begin!
Contact & FAQ
Do you do intake or assessment calls?

Absolutely.

Simply use my Calendly link to book a FREE 15-minute intake call to assess if we're a good fit to work together.

Who is your ideal client?

My ideal clients typically fall into two (2) different categories:

1. Individuals (often executive leaders) who want to engage in deep-dives to sharpen their long-term networking skills & opportunities

2. Corporate teams from companies who want their team members to be able to discern between "Networking" and "Sales & Marketing"

Often times, this tends to be for Sales and/or Marketing teams so they can utilize better strategies to build relationships with the core demographics whom they'd like to sell to in the future.

How many clients do you work with?

I keep my consulting business relatively small. I typically work with about 6-8 clients or companies at one time, depending on the needs of each client. Because of this, I require a discovery call before working together. The purpose of the discovery call is to understand your goals & assess mutual fit -- your time is as valuable as mine is.

How long does a consulting engagement last?

I offer three (3) different packages:

1. One highly-focused 1-hour individual session

2. One 12-session crash course (1 hour apiece, typically spread over 1-2 months)

3. A 90-day high-intensity sprint consisting of 15 one-hour sessions a month. This package allows for deeper dives into all the strategies listed below & more. Additionally, this package yields the time needed to more intimately peel apart & examine any issues you might be having & how we could work to overcome those obstacles.

Note: There is high scheduling flexibility, particularly for packages 2 & 3. Though I recommend a semi-regular schedule, ultimately it is up to the client how many sessions they would like to schedule per week.

Many of my engagements last between 3-6 months, but that is not a requirement. It is, however, necessary to recognize that these strategies do not work overnight -- the most successful clients are the ones who understand that this is not a two-week process to double your sales. This is about sharpening & refining your strategies to build your network and gain the access you want long-term. I always work with companies and people that I believe will be a good fit to understand this patience factor. My long-term job is to position you and/or your team to operate & grow in the future without me.

Do you have a consulting "system"?

Yes & no.

I have a focused list of topics & strategies that I find most clients typically choose to engage in. These can be found in more detail at the bottom of the page.

However, there is no set assembly-line equation that I rely on. I believe that each relationship requires something very different given the stage of the business, the founder, the corporate team, goals & comfort zones, etc.

This is precisely why for the 12-session course, we do a beginning "assessment" and why we have regularly scheduled "check-in" sessions. My job is not to come in and give "one-size-fits-all" advice. My goal is to listen, learn, & collect as much context as possible before making a recommendation of any sort.

For those clients who wish to book an individual 1-hour session, I typically will do this "assessment" work during our initial FREE 15-minute chat so that we can begin the session with a stated goal & focus.

Do you have other team members who can help us?

In a way, yes. I have access to a broad network of investors, founders, journalists & writers, designers, podcasters, & lawyers. If I don't know the answer to your particular question, I know how to find the people who do. My job is similarly to help you cultivate your own influential network so that you can develop your own wide list of contacts & relationships.

How do we start the relationship?

Once we have a discovery session and believe there is a mutual fit, we can get started on discussing which of the available packages work best for you. From there, we will assess the best way to reach those goals.

How often do we meet?

It depends on the package.

For clients who choose the one-hour session, we do a FREE 15-minute intake call to assess fit, discuss goals for the session, take care of prep paperwork, & set a time. Payment is due on completion of the session.Regarding the 12-session course, we do the same aforementioned FREE 15-min intake call in order to complete paperwork & set goals. You then have access to my Calendly link and are free to choose the one-hour session slots that work best for your schedule. Though you are free to schedule the whole course over a week if you desire, I recommend spacing the sessions out (perhaps 3-4 per month) in order to give adequate time for the strategies to take effect. Payment is due upfront.For the 90-day high-intensity package (up to 15 sessions/month), the setup is similar to the 12-session course: a FREE 15-min intake call to assess goals & complete paperwork. You then have access to my Calendly link and can choose session slots over the 90-day period which work for you. Payment is due before the start of each set of sessions per month.
Do you do in-person meetings?

As of right now, all of my sessions are virtual through Zoom. If you'd prefer a phone call vs. Zoom, that's absolutely fine.

How long is a session?

Consulting sessions typically last 60 minutes. However, if we run 5 or so minutes over, that's certainly fine.

When are you available?

I am typically available between 10 A.M. and 5 P.M. ET, Monday through Friday. You will have access via my Calendly link to select the open slots that work best for your schedule.

How do we schedule our sessions?

I have a very simple Calendly link that gives you access to my schedule.

What does the 12-session "Zero-to-One" Networking crash course cover?

The course includes the topics of:

Looking for "Side-Entrances""Secondary" Networking"Lurking" with PurposeCore LinkedIn TipsCore Twitter TipsMaintaining RelationshipsPersonal Branding BasicsAt Least 1 "General Assessment" Session3-4 "Retrospective" Check-in Sessions
What "Additional Strategies" could I expect to learn with the 90-day high-intensity package?

Additional strategies include:

The Concept of the "300 Club"The Strategy of "Piggybacking" (i.e. How to share correctly)The "Pawn Stars Principle" MentalityVirality (Why not to focus on it)Niches & Different Verticals"Social Capital" vs. "Social Debt"How to Leverage Different Platforms Against Each OtherHow to Look for the BouncesPlus Others
Is there anything that you do not do?

I do not sell access to my personal contact list. The goal of our consulting work together is to sharpen your strategies & give you the tools to build your own network, not unlike a personal trainer helping to develop your workout regimen & discipline.

If I need something in between sessions, can I reach out?

Certainly. If there is something that comes up -- or something you realize you would like to cover in more detail -- you can email me and we can put it at the top of the priority list for the next session. Knowing what you might be struggling with in reaching our goal helps me to help you more directly.

How can I provide you direct feedback?

You can provide feedback at any time throughout our relationship. Honest feedback is how I become better at helping you and other clients.

How much time do I have to make a decision to move forward or not?

As much as you need. There is no urgency for you to make a decision to work with me. I prefer the right client -- individual or team -- at the right time for them. Your networking has to be a priority to you if we're going to be successful together.

What is your rate?

One individual session (Zoom or phone): $250A 12-session course that can be spread over a series of months (up to the client): $3,50090-day high-intensity package: 15 one-hour sessions/month -- $3,000/per month
Do you offer group-rates for corporate teams?

Yes, but these often require more information to calculate, especially in the age of Zoom & distributed teams. I am open to doing larger sessions for bigger teams, but more details are necessary to determine logistics and goals.*

How do I set up a call to learn more?

To start the process:

Email me: [email protected]

Or contact me via any of the social media options in the "Contact" section.